We develop collective group intelligence
In today's environment,  teams and groups of all sizes face complex challenges;  often in situations where the way forward is unclear, the stakes are high or trust is low. We enable groups to break through these challenges together by learning to think, feel and act as a connected whole. We do this by developing four collective capabilities, which we call the head, the heart, the left hand and the right hand of collective intelligence.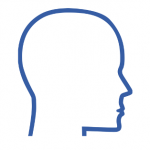 We facilitate collective inquiry. When groups make a genuine effort to explore their differences , they  arrive at a broader, shared understanding of the situation. This "full system sight" develops a shared awareness that transforms the effectiveness of collective problem-solving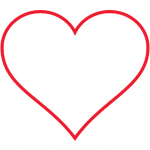 We create safe spaces for groups to tackle cross-boundary trust & collaboration issues productively. We resolve stuck situations by fostering connection & trust,  enabling groups to  let go of the past, commit to their common purpose & recontract around new ways of working together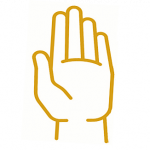 Our approach develops  inspiration, commitment & clarity around common vision. By transforming how people communicate & collaborate, we develop the capacity for connected intelligence. This creates the conditions for collective inovation and breakthrough to emerge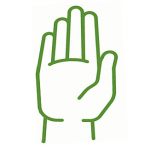 We help communities & groups of all sizes to align on a clear and robust of action. We then enable groups to self-organise  around implementation & adaptation. Over time, we embed behaviours, processes & practices that support continuous learning, adaptation & innovation
"They are top class professionals. Their dedication has enhanced our team enormously. I have no hesitation in recommending them as team coaches. ."
Paul R., Group CEO, Global Telecommunications Organisation
"They are excellent facilitators for top teams seeking to undertake organisational change.  Their facilitation style represents a unique mix of his first hand experience in strategy execution combined with depth of expertise in individual behaviour and group dynamics. Highly recommended."
Stephen P, Director Enterprise & infrastructure, Global social media business
"Some of the best team development consultants I have worked with. Their professional facilitation skills, dedication to the team and personal attributes produce results. Be prepared to be challenged and be prepared for success!"
Philip K, HRVP, Global Insurance Organisation
"Outstanding facilitators and team developers. They are able to understand a business, its goals and its personalities to deliver great programmes that transform conversation and help leaders delve much deeper into problems. The outcome of their approach is greater team effectiveness, breakthrough thinking and shared clarity on the way forward."
Ariel S, CEO, Global Technology Organisation Our approach addresses  the 'soft' relational issues in tandem with the 'hard' strategic choices – accelerating strategy & team development Breakthrough
Problem Solving
We help groups of all sizes to break through their most critical challenges by transforming how they communicate and work together We observe, assess & optimise team functioning. By developing new awareness & capabilities, we help groups think, feel & act as a collective whole We  help you transform your meeting culture. We are experts in behavioural & group dynamics, and specialise in resolving stuck situations
Our thinking and experience
We develop the capacity for collective intelligence in groups – enabling groups of all sizes to think, feel and act as a cohesive whole