In changing times we need to transform how we communicate and collaborate
We are living through an age of unprecedented global volatility and uncertainty. Leaders, teams and organisations face more complex adaptive challenges than ever before. The simple fact is that traditional approaches to leadership and collaboration are simply no longer fit for purpose.
Collective Intelligence is a mindset, a language and a set of practices that makes complex change work and builds collective agility. It does this by enabling leaders, teams and whole ecosystems to think, feel and act as an effective whole.
What does Collective Intelligence look like in practice?
Based upon the principles of how nature adapts to disruption in natural ecosystems, Collective Intelligence is a unique approach to transforming collaboration and making complex change work. Whether we are convening a "whole system change event" for a leadership team, a function or even a whole business unit, our process follows the same four fundamental steps: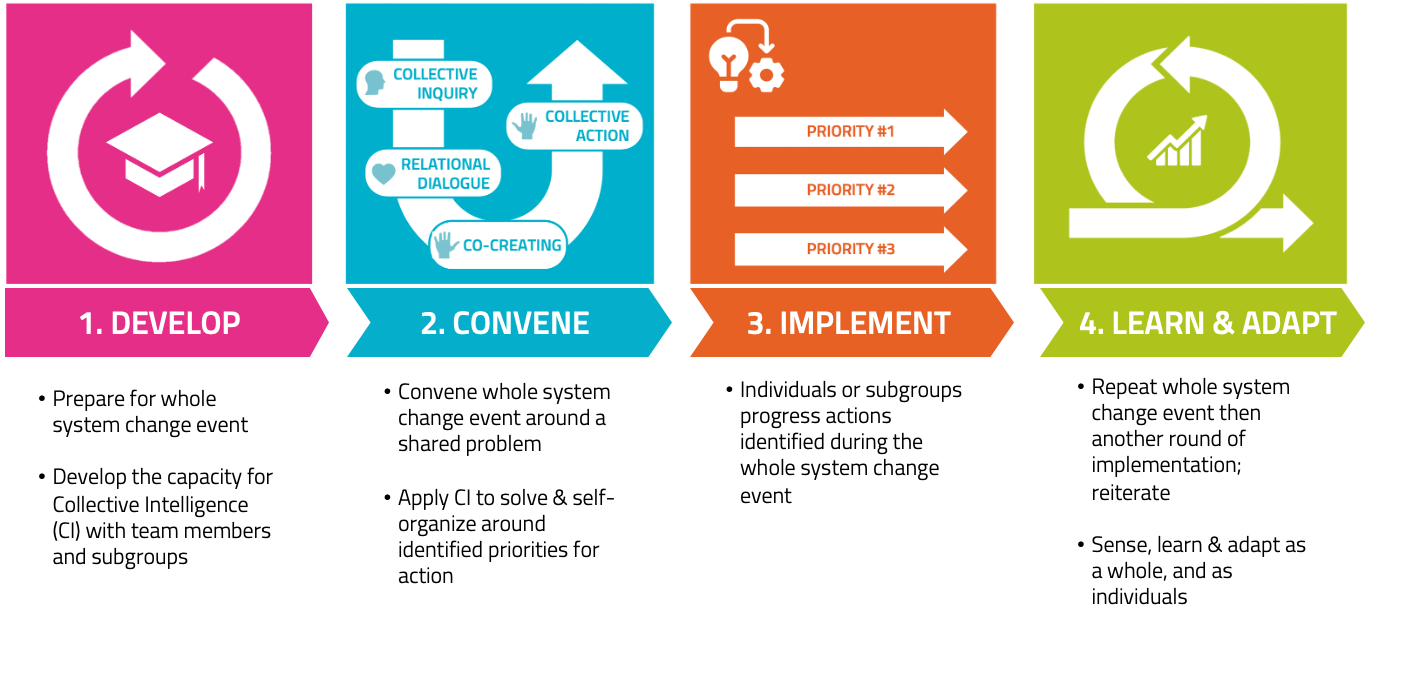 E-book: An introduction to Collective Intelligence
Download our free e-book to learn how the most resilient businesses are learning from nature
Collective Intelligence develops the culture of high performance teamwork and collaborative innovation needed to make complex change work in an age of disruption.
This e-book explores the science behind Collective Intelligence and how it is being applied in businesses to: the science behind Collective Intelligence and how it is being applied in businesses to:
Transform the quality of collective thinking and problem-solving
Foster tightly connected teams, groups and communities
Develop collective agility: the ability to sense, learn, adapt and respond as one