In an age of disruption, traditional approaches to leadership, focused on advocating, driving and controlling activity, are no longer enough on their own. Today, leaders also need to be able to facilitate collaboration and innovation across organisational boundaries, often in highly pressurised situations. To do this they need to become ambidextrous: alternating between these two different leadership styles, depending upon the situation at hand.
We develop mental, relational and practical agility in leaders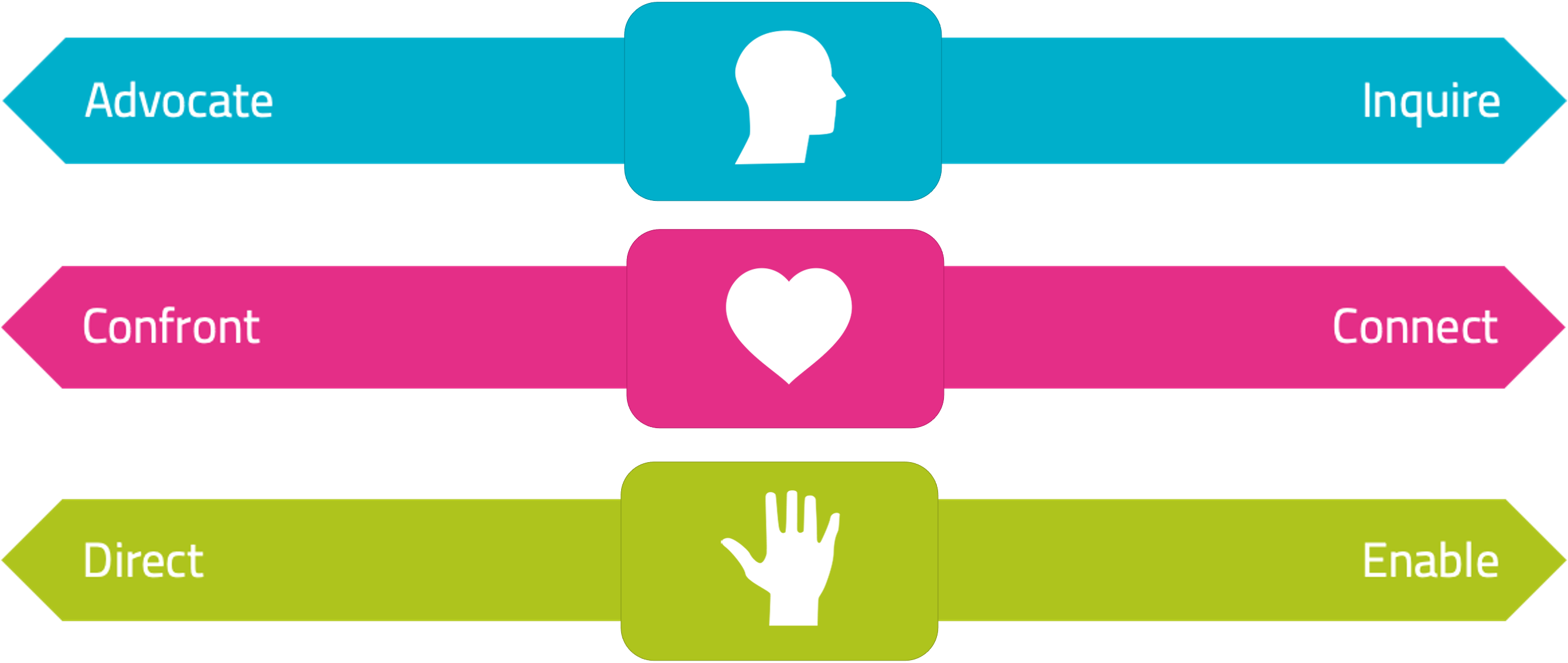 Leaders today need to be facilitators, coaches and conveners as much as they do strategic leaders and business drivers. This means they need to develop agility in three areas: the strategic, the relational and the practical.
Collective Intelligence transforms a leader's awareness and develops ambidextrous capacity across these three domains. We call this the head, heart and hand of Collective Intelligence. We are certified in most major psychometrics, so we can tailor our approach to meet your needs We offer an unrivalled pool of coaches, with experiences across multiple modalities and approaches We develop programmes that equip your leaders for volatility, complexity & uncertainty We create immersive  experiences that accelerate personal growth and are also lots of fun!
Case Study: Leveraging experiential learning for leaders
Learn how Living Systems designed revolutionary, high-potential leadership development programmes for one of the world's most well-known, fast growing technology companies, resulting in a major cultural shift towards greater cross-boundary collaboration and integration.
"The best leadership and career coaches I have ever encountered. They are genuine, insightful and have helped me discover things that have amazed me."
Marcus L, Senior VP, Global Fintech organisation.
"The team helped us redesign our entire management development curriculum.  They quickly established themselves as trusted advisors, experts and incredible business partners. They developed a deep understanding of our challenges and helped drive measurable outcomes on time and within budget"
Paul G, Head of Organisational Development, US Charitable organisation.
"They provided an excellent outcome relative to the design and launch of the our global leadership program, which continues to be delivered today. Their strong empathy and creativity skills and their ability to quickly architect an L&D program that was aligned with real business needs was very impressive. Their key differentiator is that they consistently over deliver in terms of quality and value."
Enda E, Development Programme Head, Global telecoms company.
"Working with them is always a pleasure. They have a superb grasp of the psychological, interpersonal and organisational challenges faced by delegates in today's challenging business environment. I have seen first-hand how they work with delegates to achieve deep and meaningful transformation in self-perception. Highly recommended."
Anne S, Global software organisation.