We develop leadership agility
At Living Systems, we equip leaders for increasing volatility, complexity & uncertainty. We do this by developing adaptive capacity in three different areas: mental agility, relational agility and task agility. We call this the head, heart and hand of connected leadership.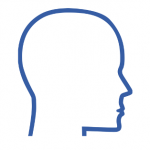 We develop self-aware leaders capable of systems thinking and deep inquiry. We develop the ability  to see situations from multiple perspectives, cope with increased ambiguity and respond to complex situations in a more agile manner.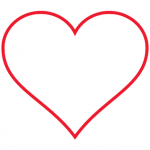 We deepen self-awareness & transform emotional intelligence, We develop leaders; ability  to foster high performance teamwork and collaboration, even where the way forward is unclear, the stakes are high, time is short & trust is low.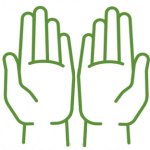 We help leaders develop ambidextrous capacity, by learning when & how to alternate between driving & enabling forms of leadership. We develop their ability to facilitate effective collaboration & coach for transformation.
"The best leadership and career coaches I have ever encountered. They are genuine, insightful and have helped me discover things that have amazed me."
Marcus L, Senior VP, Global Fintech organisation.
"I had an opportunity to work with them on a rather sizable project involving the redesign of our entire management development curriculum.  They quickly established themselves as trusted advisors, experts and incredible business partners. They were quick to learn our business, developed a deep understanding of our challenges and helped drive measurable outcomes on time and within budget. Throughout the partnership, I came to know them as principled leaders with strong characters and a depth of integrity that results in my looking forward to the next partnership opportunity with them."
Paul G, Head of Organisational Development, US Charitable organisation.
"They provided an excellent outcome relative to the design and launch of the our global leadership program, which continues to be delivered today. Their strong empathy and creativity skills and their ability to quickly architect an L&D program that was aligned with real business needs was very impressive. Their key differentiator is that they consistently over deliver in terms of quality and value."
Enda E, Development Programme Head, Global telecoms company.
"Working with them is always a pleasure. They have a superb grasp of the psychological, interpersonal and organisational challenges faced by delegates in today's challenging business environment. I have seen first-hand how they work with delegates to achieve deep and meaningful transformation in self-perception. Highly recommended."
Anne S, Global software organisation. Our expert coaches are certified in most major psychometrics, so we can tailor our approach to meet your needs We develop programmes that deepen awareness & shift mindsets, equipping leaders for an increasingly  uncertain future High Potential 
Programmes

We can help you identify, assess & develop your high potential leaders. We design transformational HiPo learning  programmes We create immersive  experiences that deepen awareness, catalyse insight & accelerate personal growth
Our thinking and experience
In a VUCA world, leaders need to develop greater agility, balancing driving & directing with enabling & facilitating styles of leadership